REMEMBER..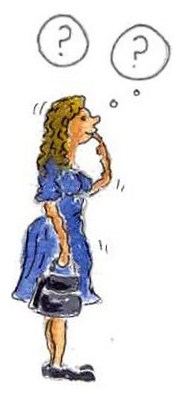 Involving friends or family
may seem a good idea but
could prove stressful
& in the longer term
restrictive, even damaging
for your business.
Don't get financially "trapped".
Hidden "tie ins" are
quite common elsewhere
but not with us!
Do read what other
providers' customers say
about them first, then check
our reviews before
deciding who to use!
Don't waste your money
on things you may not require,
with us you can customise
your site and your outlay
Don't fall for the "hard sell"
carefuly compare what we
offer on an "eggs for eggs"
basis with others and then
make an informed choice.
Do call us to discuss
anything that's unclear,
free no obligation
advice guaranteed!
DIY business websites and other cheaper? options
We are well established, fast, professional and low cost but fully understand you may be on a tight budget and be considering an even cheaper option for your new site. A few of these are considered below. The lowest price often doesn't always offer the best value!
3 apparently cheaper options..
1. "Log on and do it all yourself" auto providers:
There are loads of companies now advertising on TV, radio and the Press. They offer what seems to be a really good "half way house" solution, providing a way for you to (easily?) build your own site at a fraction of the cost of using a traditional website design company.
BUT...
Could any free trial turn into a commitment to a 12 month contract without you even noticing?
Do the headline prices they quote include everything you need, hidden extras (essentials) are quite common so read the small print carefully. + Don't forget to add the 20% extra fee for the VAT man.
Are you happy with a standard design, these providers usually offer set templates to save time.
If you have difficulties can you actually pick up the phone and talk to someone who is "happy to help" and assist, email "ticket" support systems are OK but can be frustrating.
Is the system offered really intuitive to use especially for those unused to this type of environment.
In many cases our price is lower than one of the most well known of these providers, so why "do it all yourself", when we can "do it all for you" and more, at a lower price?
BTW our domain / hosting renewal rate is also lower!
BTW2 - consider who's paying for all their expensive advertising!

2. DIY:
Doing all the work yourself to produce, maintain and promote your new website would, almost certainly be, your cheapest option. The same, of course, would be true for many other types of business support including; vehicle maintenance, preparing accounts and tax returns, resolving legal issues, even office decoration etc.
BUT...
Like most, are you too busy running your business to develop the required skills then find the time, inspiration & enthusiasm to "do it yourself"?
Composing the text, gathering photographs, registering a domain name, arranging a suitable site hosting package, designing the pages and then sorting out and setting up the various types of online promotion could really put a strain on your resources, especially if you need the job done quickly.
Ask yourself 2 questions; how much is your time worth? then; how long will it take you to get the job done right?

3. Mates' rates:
Alternatively you may know someone who could help out with your new website, perhaps a friend, neighbour or relative. The main advantage of using that kind of support is usually low financial cost, it may even be offered FREE!
BUT...
Will you feel pressured into accepting a site (design and content) not quite up to your expectation or business needs because you don't want to offend someone?
Will the service providers for hosting etc. be based on what your business needs or just the cheapest?
Will the ongoing site promotion on the Internet be regarded as important by anyone else but you?
Can you be sure that your domain name and hosting package will be renewed in a timely fashion "year in year out" without you having to get involved to remind or chase (annoy) people?
What will you do if, at sometime in the future, you want to change something on the site and the individual you rely on is now either unwilling, unable or maybe just too slow for your business needs?
Will you feel that you're unable to resolve any of the above situations simply because you won't risk hurting someone's feelings?


---

Key advantages of using our services:
By using us you can get the website your business demands, quickly and ...
Be sure that the "all inclusive" price we quote will be the price you pay once your site is completed to your satisfaction.
Be confident we will listen to your ideas & requirements then work to produce a design you can review securely online.
That all requested "fine tuning" of the initial design will be cheerfully carried out to fully meet or exceed your expectations.
Have someone with a background & experience in marketing generate content that will promote your business effectively.
Enjoy peace of mind knowing that site hosting etc. will be set up only using proven, fast and reliable commercial providers.
Count on professional support when changes are required and know they're done FAST AND FREE!
Know that your site will be optimised with your choice of phrases and then submitted FREE to major search engines.
Be assured we will work hard with online promotion until your site is "findable" by your customers.
Relax and be certain that all service fees, domain, hosting etc. will be paid within an agreed set annual management fee.
Be able to discuss issues which may arise without the fear of upsetting a relative or loosing a friend to get things sorted.
Have confidence that any issues will be resolved fast and in a professional manner.
We can offer you a risk free, cost effective "one stop shop" web services solution that could save you time, stress, friendships and maybe even a family rift.

OUR UNIQUE PLEDGE MEANS NO FINANCIAL RISK AND NO WORRIES...


"Don't pay us a penny until your site is completed
AND you are satisfied with our work!"



site relevant: diy business websites - some considerations